What is the best way to organize all of those vinyl scraps laying around? Simple, a vinyl scrap binder!
Undoubtedly if you have a Cricut, Silhouette or any other cutting machine you have vinyl scraps everywhere. No, before I heard this amazing little hack I shoved all my scraps into a drawer but never saw the light of day.
Crafting with these machines is not exactly the cheapest hobby to have. And there are so many extra fun things you can buy to go with it, like THESE. so any way that I can save an extra buck and use vinyl that would otherwise be trashed is absolutely fine by me!
I can't exactly remember where or what gave me the idea (Hint: probably Pinterest if I'm honest) I was telling my friend at work who is a planner nut (and also turned me into a planner nut) about the idea and she came to work the next day with a cute little A5 binder and all of the inserts already in there. She's the best, all fairness I'd bring her new planner stickers almost every day. This little binder has helped me go from an entire large drawer to a single A5 binder.
The vinyl scrap binder
This little thing fits inside of my small plastic drawer. Which if I'm honest I just throw my scraps in until I feel like actually organizing them. It's a real struggle to stay organized sometimes. You know, or until I actually need to use a scrap then I'll file away my scrap stash.
I'm not sure how many page protectors she gave me in here but I'd say around 50. In the front half of my binder I keep all of my adhesive vinyl. And in the back half I keep all of my heat transfer vinyl. I thought I would need a binder for each type of vinyl but I actually don't, it seems to hold it all! It has a little weight to it but it holds all of the weight just fine and is a sturdy little thing.
Every time I go to start a new project I always check my binder to see if I have the right size and color for my project. I often do, even if I have to change the initial color I wanted.
Decorating my scrap vinyl binder
Today I got the itch to decorate my scrap binder. I love labeling everything and I mean EVERYTHING. Why not right? So I went through my handy scrap vinyl binder and found the perfect size of glitter vinyl. Which reminded me that I had some pink rose gold glitter paper I had got from the best place on earth, Hobby Lobby.
I cut the glitter paper down to size and slid it in the front pocket. Then I used the font FISH FACE from Fontbundles.com. I wrote the word SCRAPS in all caps in this font and put it at the top.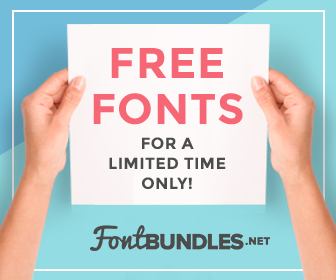 All this glitter may be a bit much for some but I'm just a little bit extra and absolutely love it! Best part though is it can be customized to exactly what YOU want.
Good Morning Chaos is a participant in the Amazon Services LLC Associates Program, an affiliate advertising program designed to provide a means for sites to earn advertising fees by advertising and linking to goodmorningchaos.fun